This page shows the typical example data taken from the actual operation of recycling plastic to oil converted from waste PP/PE/PS.
In our daily life there are varieties of plastic products such as automobile bumper, case for CD/DVD, packaging material of foods, tying plastic band used for packaging, bottle caps for drink bottles most of which are thrown into the garbage bin mixed with other garbage. We developed our system to change waste plastics into resources in form of oil from which those plastics were made.
As you look into the data you can understand our machine can produce high grade oil mixture of gasoline, kerosene, diesel oil and little heavy oil. The oil can be used as recycled fuel for electric power generator without refining.
We welcome inquiries from the private companies engaged in recycling or environment managing business as well as governments civil environment department from all over the world.
Equipment : Desk-Top Type Be-j
BUMPER

Plastic:PP / Weight:1000g
Material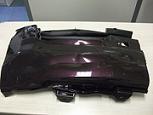 Produced Oil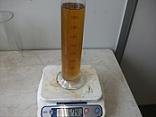 Produced Oil

Produced
Oil:674g(890ml)
Oil Ratio:67.4%
Residue:250g
LACTIC ACID BEVERAGE CONTAINER

Plastic:PP or PE / Weight:400g
Material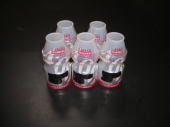 Produced Oil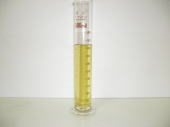 Produced Oil

Produced
Oil:337g(422ml)
Oil Ratio:84.4%
Residue:40g
DVD CASE

Plastic:PP / Weight:1000g
Material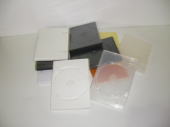 Produced Oil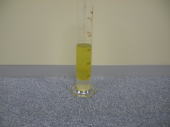 Produced Oil

Produced
Oil:808g(1010ml)
Oil Ratio:80.8%
Residue:107g
ARTIFICIAL LAWN

Plastic:PP or PE / Weight:700g
Material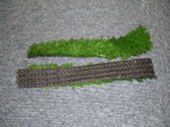 Produced Oil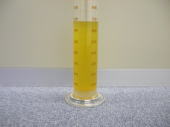 Produced Oil

Produced
Oil:380g(475ml)
Oil Yield:44%
TOY CASE

Plastic:PP(Soft Type), PS(Hard Type)/ Weight:600g
Material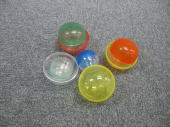 Produced Oil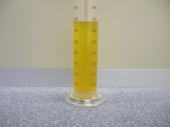 Produced Oil

Produced
Oil:560g(700ml)
Oil Ratio:93%
Residue,Hydrocarbon
Gas:40g
SCHOOL MEAL PLASTIC(STRAW・WRAP OF BREAD)

Plastic:PP(Straw), PP or PE(Wrap) / Weight:500g
Material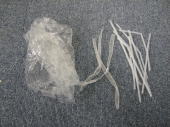 Produced Oil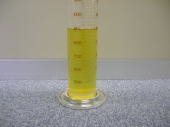 Produced Oil

Produced
Oil:412g(515ml)
Oil Ratio:82.4%
Residue,Hydrocarbon
Gas:88g
HOUSEHOLD PLASTIC WASTE(FOOD WRAPPING BAG・PLASTIC BAG…ETC)

Plastic:PP or PE / Weight:1000g
Material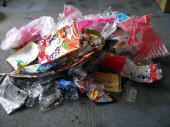 Produced Oil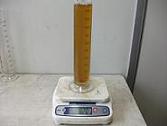 Produced Oil

Produced
Oil:820g(1080ml)
Oil Ratio:82.0%
Residue,Hydrocarbon
Gas:64g
POLYPROPYLENE BAND

Plastic:PP or PE / Weight:682g
Material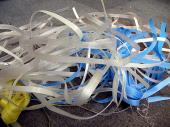 Produced Oil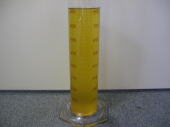 Produced Oil

Produced
Oil:622g(840ml)
Oil Ratio:91.2%
Residue,Hydrocarbon
Gas:60g
JAPAN
Hokkaido / Aomori / Iwate / Yamagata / Niigata / Saitama / Tokyo / Kanagawa / Yamanashi / Shizuoka / Nagano / Gifu / Shiga / Osaka / Okayama / Hiroshima / Kochi / Ehime / Nagasaki / Kagoshima / Okinawa
WORLD
Oceania

Republic of the Marshall Islands / Australia / New Zealand / Republic of Palau / Tahiti

Asia

People's Republic of China / Republic of Korea / Taiwan / Republic of the Philippines / Kingdom of Thailand / India

Middle East

State of Kuwait / Sultana of Oman

Europe

Kingdom of the Netherlands / Republic of Slovenia / Hellenic Republic / Republic of Iceland / Federal Republic of Germany / Kingdom of Denmark / Slovak Republic / Spain / Ireland / Kingdom of the Belgium / Republic of Malta / French Republic

Africa

Republic of Benin / Republic of the Gambia / Republic of South Africa

North America

United States of America / Canada / United States of Mexico

Central and South America

Republic of Guatemala / Oriental Republic of Uruguay / Federative Republic of Brazil / Republic of Chile