Canada / P&M Recycle Center / PTO-02
A Canadian recycling organization (company), P&M Recycling Center has adopted and installed NVG 200, developed by our company
The Canadian public broadcasting company, CBC television has recorded the installation of our machine and broadcasted.
Our staff in Canada has been interviewed by them. It was quite impressing the Canada proud of having a rich natural environment is seriously addressing the issue to maintain the environment by hiring our machine to reduce the waste plastics.
September 2012
Our continuous oiling machine was introduced into the P&M recycle center in Whitehorse City, Yukon State, in Canada.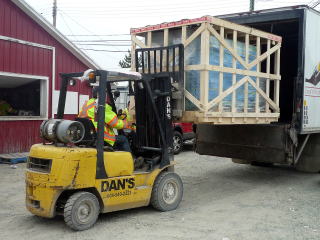 We shipped our Waste Plastic Oiling System to Canada by air cargo.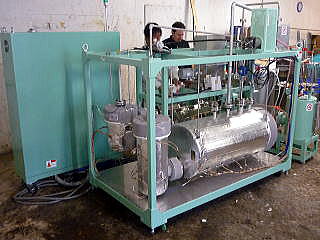 We installed Waste Plastic Oiling System, PTO-02, which can process about 200kg in 24 hours.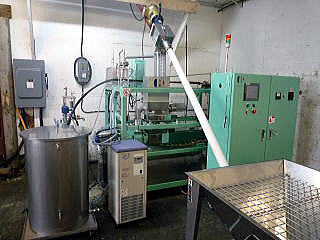 Waste plastics are put into oiling system through a front hopper, and they are converted into oil.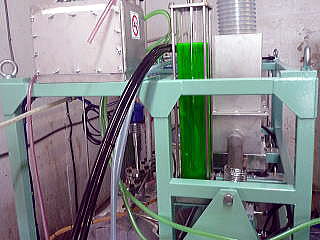 A green liquid is an antifreeze solution, becaue temperature will be below minus 20 ℃ in Yukon.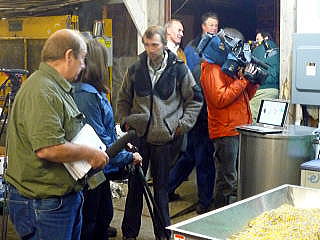 CBC came for reporting.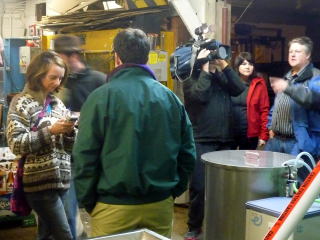 CBC is interviewing and reporting.